Power Control supplies UPS systems compliant with WIMES 3.07
The water industry requires uninterruptible power supplies (UPS) to be compliant with WIMES 3.07. These custom UPS are built with a wide input voltage range and enclosed in an IP54 rated cabinet.
As a custom built unit based on Borri's technology, the WIMES UPS can be reconfigured to be smaller than the standard UPS systems of the same power rating.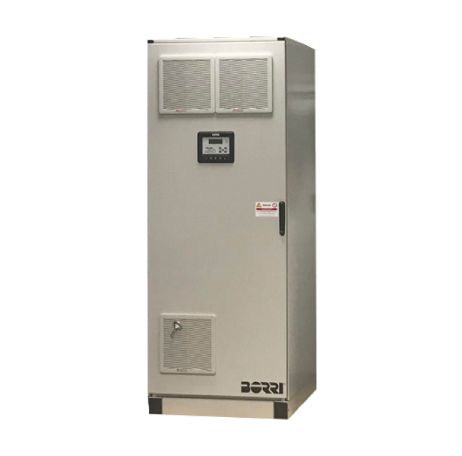 30kVA - 160kVA
Monolithic
Custom transformer free, IP45 WIMES compliant UPS design for utilities including water treatment facilities
This fully customised IP54 rated UPS solution is more than a standard IT grade UPS. It has been engineered specifically for the utilities market and to be compliant with Wimes 3.07